Event Photography in Allahabad
What is a Event photoshoot?
Event photography captures the essence of special moments that are worth cherishing for a lifetime. In Allahabad, Imagic Production team of experienced photographers specializes in capturing beautiful and candid moments that are unique to each event. From corporate events and product launches to cultural and social events, we have the expertise to capture every moment in the most beautiful way possible. Our photographers have the ability to adapt to different environments, making sure that every shot is perfect. With a keen eye for detail and an understanding of light, we capture the essence of the event and create memories that you will cherish for years to come.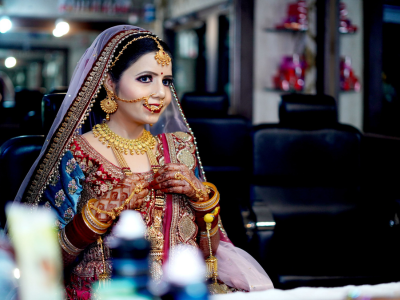 Event Photography In Allahabad
Event photography is a specialized form of photography that captures the moments and emotions of events such as weddings, corporate events, birthdays, product launches, conferences, and many more. It is all about capturing the essence of the event and creating memories that will last a lifetime. In Allahabad, there are many event photography services available that cater to various events and their requirements.
When it comes to event photography in Allahabad, our service is one of the best. We offer a wide range of services that are designed to capture every aspect of your event, from the decorations to the guests. Our team of photographers is experienced in covering all types of events, and they are equipped with the latest equipment to ensure that your photos are of the highest quality.
We understand that every event is unique, and we strive to capture the essence of your event in our photography. We work closely with our clients to understand their needs and requirements, and we tailor our services accordingly. Whether it is a corporate event or a personal celebration, we are committed to providing you with the best event photography services in Allahabad.
Our event photography services include pre-event photography, during-event photography, and post-event photography. Pre-event photography involves capturing the preparation process, such as decoration, catering, and venue setup. During-event photography is all about capturing the moments and emotions of the event itself, from the arrival of the guests to the speeches and performances. Post-event photography involves editing and delivering the final photos to our clients.
One of the key aspects of our event photography service is our team of skilled and experienced photographers. They are equipped with the latest cameras and lighting equipment to capture the best shots. Our team has extensive experience in event photography and understands the nuances of capturing the right moments and emotions.
We also understand that every event is unique and has different requirements. That is why we offer customized event photography packages to suit our clients' needs. Whether it is a small family gathering or a large corporate event, we have a package that is perfect for you. Our packages include all the essential services such as pre-event photography, during-event photography, and post-event editing and delivery.
In addition to our event photography services, we also offer videography services. Our videographers use the latest equipment and techniques to create high-quality videos that capture the essence of the event. Our videos include highlights of the event, interviews with guests, and speeches and performances.
Here is the glimpse of our work!
Hire the Best Wedding Photographer
Let's have a chat so we can assist you with how we can help you. Just give us a ring and we will connect with you shortly.